Art Show Exhibition Opening Receptions
PSUSD Opening Reception: Showcase Art Exhibition
Palm Springs Unified School District is very pleased to present art works created by middle and high school students from across the district. This year's show will feature ceramics and photography from Cathedral City High School, 3D artworks from Desert Hot Springs High School, scratchboard artworks from Mount San Jacinto, assorted works from Palm Springs High School, a collection of work by a featured student from Rancho Mirage High School and a mural by the students of Painted Hills Middle School in collaboration with the S.C.R.A.P. Gallery. Curated by Arts Coordinator, Louisa Cas¬trodale, this 5th annual exhibition proudly showcases the excellent art work being produced in our local schools.         RSVP HERE! 
Fri. May 31, 5pm-7pm
---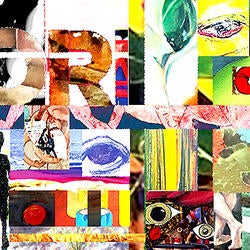 Artistic Expressions: Opening Reception
For the 4th year, the Artists Council show proudly presents "Artistic Expressions", which showcases a variety of artistic styles and media by local artists to the public.. Exhibition runs from April 25 to May 17, 2019. All artwork is available for purchase. RSVP HERE! 
This exhibition is brought to you in conjunction with Artists Council and UCR Palm Desert Center.
Fri. May 03, 5pm-7pm
---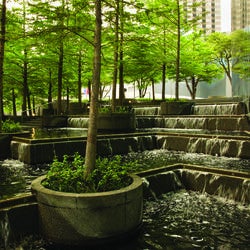 Modernism Week - A Walk in Nature: The Landscape and Architecture of Dan Kiley
The opening of the exhibition The Landscape Architecture Legacy of Dan Kiley and accompanying reception will immediately follow this presentation. RSVP HERE!
Tues. Feb. 19, 3pm-6pm
---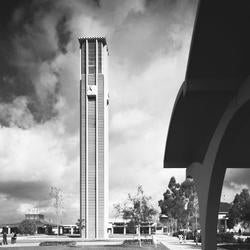 Modernism Week: The Midcentury Modern Campus of UC Riverside
Join landscape architect Kelly Comras, architect Jacqueline Normanand physical planner Ramasubramanian Umashankar as they discuss the growth and development of the campus. Rarely-seen photographs by iconic chroniclers of the midcentury era, including Ansel Adams and Julius Shulman, illustrate the lecture.  RSVP HERE!
Thurs. Feb. 21, 3pm-6pm
---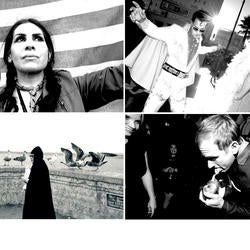 On and Off the Street
Street Photography is thought of as capturing subject matter in the public realm. However, in both historic and contemporary practice, images have been made in overlapping areas surrounding individual space. The distinction between public and private becomes blurred. This exhibition, featuring Inland and SoCal photographers, is an examination of that intersection. Join us for the opening reception to meet and mingle with the artists. 
Thurs. Nov. 01, 5pm-7pm
---